After spending 2020 and the first part of 2021 performing via livestream on Facebook and Instagram, Chris returned to in-person concerts in
May, 2021
, both outdoors and inside. July 15 --
Chris Brokaw Solo
Cambridge, MA, at the Plough and Stars, w/Jim Buni and Liz DeBiase; PROOF OF VACCINATION REQUIRED (vax card or photo)
July 17 -- Thalia Zedek Band
Jamaica Plain, MA, at The Midway Cafe; 20th anniversary show for Thalia's "Been Here and Gone" release with her original band, which includes Chris
August 7 -- Chris Brokaw Rock Band
Cabot, VT, outdoor show, w/Anachronist
August 14 -- Chris Brokaw Rock Band
Keene, NH, at NOVA Arts, w/Rick Rude; info here
Sept 3 -- Chris Brokaw Rock Band
Cambridge, MA, at the Middle East Up, w/ the Thalia Zedek Band, Helen Money, and Hilken Mancini & Chris Colbourn

Sept 4 -- Chris Brokaw Solo
Concord, MA, backyard show
Sept 17 -- Chris Brokaw Rock Band
Portland, ME, at Sun Tiki Studios, w/Lahnah; info here
Sept 18 -- Chris Brokaw Solo
Jamaica Plain, MA, backyard show, w/Hilken Mancini
Oct 1 -- Chris Brokaw Solo
Chicago, IL, at The Hideout, w/Azita
Oct 7 -- Martha's Vineyard Ferries
Oak Bluffs, MA, at The Ritz
Oct 8 -- Martha's Vineyard Ferries and Chris Brokaw Rock Band
Kingston, NY, at Tubby's
Oct 9 -- Martha's Vineyard Ferries and Chris Brokaw Rock Band
Peekskill, NY, street festival
Oct 10 -- Martha's Vineyard Ferries
Somerville, MA, at Union Tavern, w/Landowner and Flower
Oct 11 -- Martha's Vineyard Ferries
Ridgewood, NY, at TV Eye, w/Flower
In October, Chris is also looking at a solo Italy tour and shows with Come. Details TBA!
---
Information about shows is most frequently updated at Chris' Facebook page and his Instagram page.
Contributions for online shows can be made via PayPal to chrisbrokaw@yahoo.com and Venmo to @Christopher-Brokaw-2 — any donation is appreciated.
---
Chris is teaching guitar and drums by video and in person.
Email him at redcities2002@yahoo.com for details.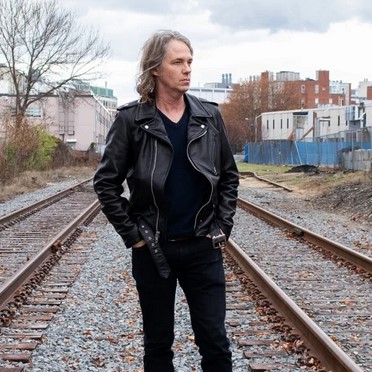 Cambridge, MA, winter 2021
[last updated July 22, 2021]
---

Chris' album "
Puritan
" was released January 15, 2021 on 12XU. This is Chris' first all-out rock album since 2012's "Gambler's Ecstasy." It features bassist Dave Carlson and drummer Pete Koeplin.
Press links are here
.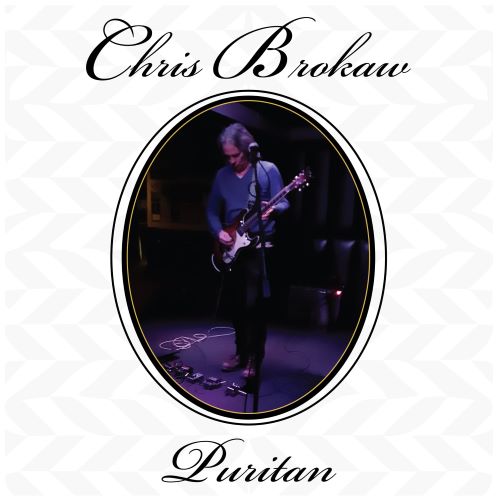 It is for sale on
Chris' Bandcamp page
in 140gram vinyl. The digital album can be purchased at
12XU
. Also
for sale on Bandcamp
are t-shirts made by Chris Kelley in Providence, Rhode Island, and a slew of other lp's, cd's, and test pressings.
---
Reuss Musical Instruments
of Copenhagen has collaborated with Chris on a guitar pedal, the
Reuss Recidivist Chris Brokaw signature pedal
. This is a limited edition of 50 pedals.
---
The
MARTHA'S VINEYARD FERRIES
album "Suns Out Guns Out" was released February 26, 2021. The
Ferries' Bandcamp page
includes videos, audio tracks, and links to buy the record digitally or on vinyl.
---
Chris' solo LP "End Of The Night" was released May 24, 2019, on VDSQ and tak:til/Glitterbeat.
Press for the record
includes 4 stars from MOJO ("pensive mood-mastery"), 8 out of 10 from Uncut ("small group settings offer the perfect vehicles for Brokaw's flinty, deep-breathing guitar"), and Dusted ("masterful restraint").
See the full list of press and interviews
.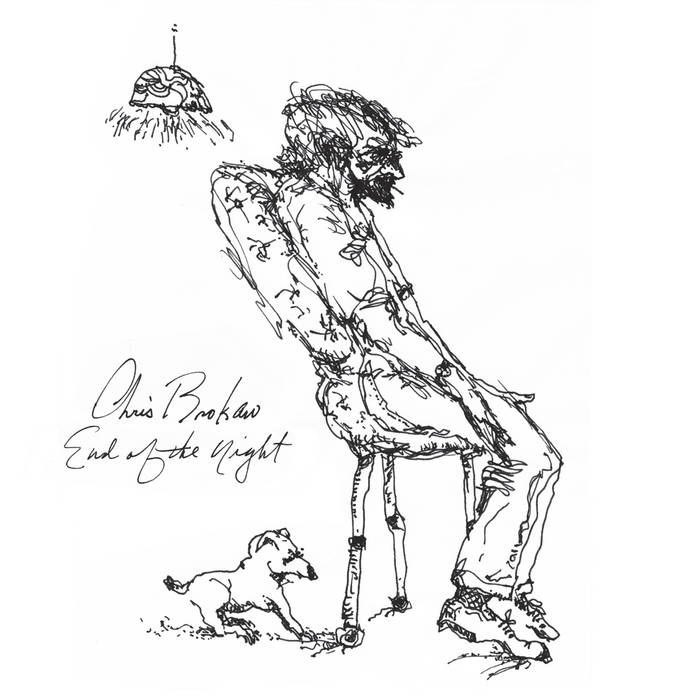 The album cover is by renowned artist Sandy Dvore;
read a Q&A
between Chris and Dvore.
See a large version
. The record is available at
VDSQ
(U.S., LP) or
tak:til/Glitterbeat
(Europe, CD and digital).
Listen to select tracks
at Bandcamp.
---
Chris has been collaborating with
Findlay//Sandsmark
, a Norway-based performance company working in dance, theater, video art, and live music, on the development of a new multimedia piece. It's titled "Florida (lowlands)." They brought the work to Bergen, Norway, Nov 29 and 30, 2019. It debuted March, 2019, at Rimi/Imir SceneKunst in Stavanger, Norway, and at the Oslo Internasjonale Teaterfestival 2019.
Details here
about the project.
---
Chris toured the U.S. for six weeks with
THE LEMONHEADS
in 2019, playing guitar on 34 shows. Chris played on the Lemonheads record, "Varshons 2," which was released February 2019.
---
Chris composed the film score
for the feature film "Buck Run," which had its world premiere at the Palm Springs International Film Festival in 2019.
Watch the trailer here
. The movie is directed by Nick Frangione and stars James Le Gros.
Variety says
: "The drifting electric guitar of Chris Brokaw's score further amplifies a timelessly melancholy air."
Chris' film scoring work
also includes "Barracuda," a 2017 feature film by Julia Halperin and Jason Cortlund. It was nominated for the SXSW Gamechanger Award and the SXSW Grand Jury Award.
---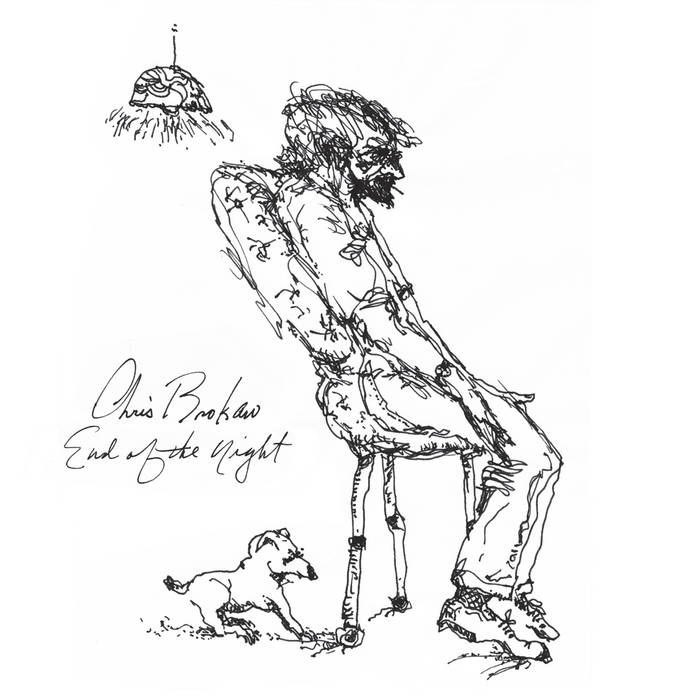 CHRIS BROKAW "END OF THE NIGHT" lp and cd
-- VDSQ and tak:til/Glitterbeat, May 24, 2019 -- Chris and Steve Lowenthal came up with the idea for this album: creating the perfect last record of the night to listen to at home.
Read press
as well as
Chris' comments about the album's evolution
. The album includes guests Greg Kelley, Samara Lubelski, Lori Goldston, David Michael Curry, Luther Gray, Jonah Sacks, and Timo Shanko. Cover art is by famed artist Sandy Dvore (Buffalo Springfield, The Partridge Family). It's for sale at
VDSQ
(U.S., LP) and
tak:til/Glitterbeat
(Europe, CD and digital).
---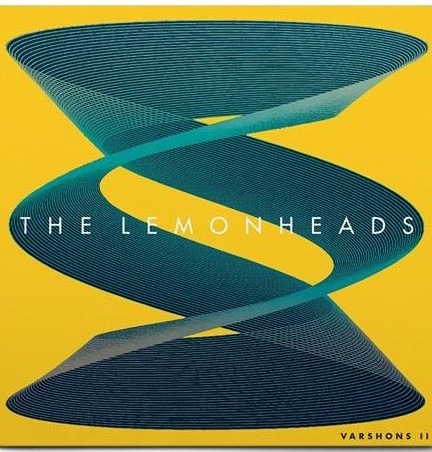 LEMONHEADS "VARSHONS 2" cd and lp
-- Fire Records, February, 2019 -- As with "Varshons 1," this album is a set of covers of 13 artists, including Nick Cave & The Bad Seeds, Lucinda Williams, and The Bevis Frond. Chris played guitar on the album, including "
Can't Forget
" by Yo La Tengo.
Track list here
. The band toured Europe and the U.S. in 2019 with Chris on guitar and vocals.
---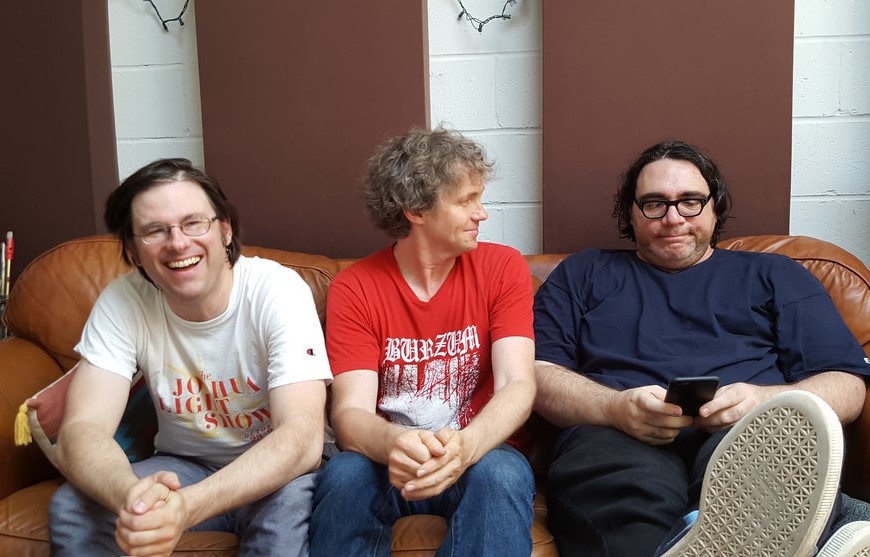 "CHARNEL GROUND" lp
-- 12XU, April 6, 2018 -- Charnel Ground's debut release was recorded in Brooklyn, NY, and features Kid Millions (Oneida/Boredoms) on drums, Chris on electric guitar, and James McNew (Yo La Tengo) on bass + organ.
Listen on Bandcamp
. "'The High Price' is a total rager, with Kid and McNew laying down a demonic beat and Brokaw coughing up shards of glorious riffage and white-hot feedback," says Doom and Gloom from the Tomb. "But the album isn't all thrash-and-burn. 'Playa del Ticia' and 'Skeleton Coast' are both sunshine-infused pop numbers."
Read more about Charnel Ground here
. Download code included with the LP.
For sale here!
---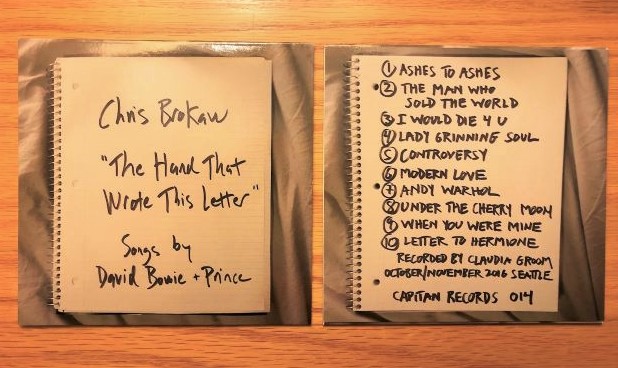 CHRIS BROKAW "THE HAND THAT WROTE THIS LETTER" cd
-- Capitan Records, November 28, 2017 -- When a friend asked Chris to play at her wedding, Chris asked for requests — and she said David Bowie and Prince. Chris turned some of their songs into classical guitar instrumentals, began playing them obsessively, and decided to make an album. Track list includes THE MAN WHO SOLD THE WORLD, I WOULD DIE 4 U, CONTROVERSY, and MODERN LOVE. This CD is #014 on Chris' Capitan Records label and was recorded by Claudia Groom October/November 2016 and mastered by Matthew Barnhart.
Read a Q&A
about the project.
For sale here!
---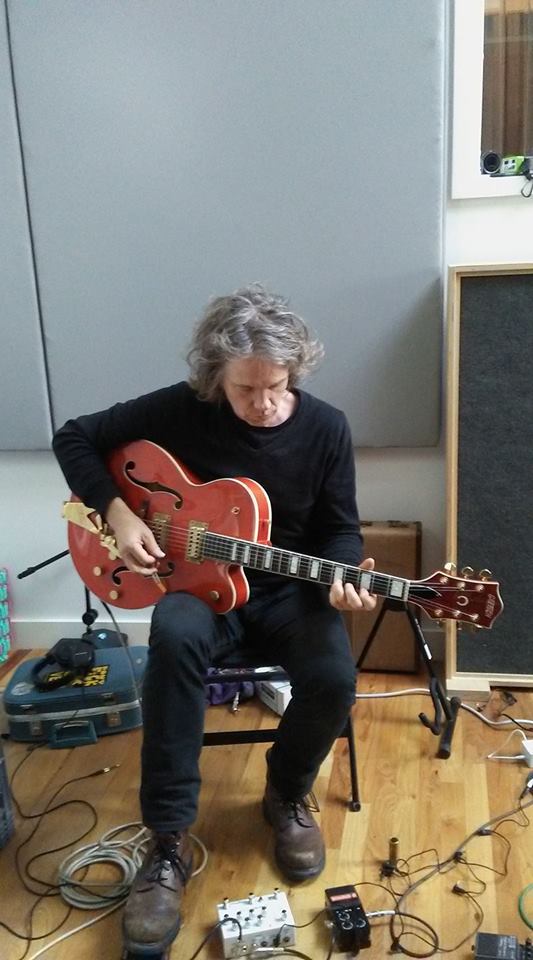 Chris, November 2017, by Thalia Zedek