Chris' most recent CD features classical guitar interpretations of songs by David Bowie and Prince

May 4 -- Chris Brokaw Solo Electric
Brooklyn, NY, at Wonders of Nature, w/Robbie Lee
May 16 -- Chris Brokaw + Matthew Nolan present the films of Peter Hutton
Dublin, Ireland, at the Irish Film Institute. Experimental filmmaker Peter Hutton (1944-2016) is renowned for his silent cinematic portraits primarily of landscapes and cities. Chris and Dublin guitarist/composer Matthew Nolan will present some films in their original/silent state with others featuring new live scores for electric guitars and electronics. Event details here.
May 24 -- Chris Brokaw Rock Band
Providence, RI, at Machines with Magnets
May 16 -- Chris Brokaw Solo and the films of Peter Hutton
Stavanger, Norway, venue TBA.

[last updated April 23, 2018]

Chris is proud to release THE HAND THAT WROTE THIS LETTER, a new cd of instrumental classical guitar versions of David Bowie and Prince songs. This is Capitan Records 014, the first Capitan release in a few years. The album was recorded by Claudia Groom in Seattle, WA in October and November 2016, and mastered by Matt Barnhart. This cd is available through this website and at Chris's shows. It's
for sale here
for $12 postagepaid (US), $14 (CAN), $16 (World). It is
also for sale as download
at Bandcamp. Track list: ASHES TO ASHES, THE MAN WHO SOLD THE WORLD, I WOULD DIE 4 U, LADY GRINNING SOUL, CONTROVERSY, MODERN LOVE, ANDY WARHOL, UNDER THE CHERRY MOON, WHEN YOU WERE MINE, LETTER TO HERMIONE. Below is an interview Chris gave with Carsten Wohlfeld for Westzeit Magazine about the new cd.
1. Can you say a few words about how this album came about, something with a wedding, I recall?
---I was asked to play a friend's wedding in San Francisco in July 2016. I asked the bride what she'd like me to play, and she said "I'd really like if you played some David Bowie and Prince songs". I said "I wont sing them - I dont think your guests want that - but I'll try them as instrumentals". I did 4 or 5 at the wedding and when I got home just kept playing them obsessively. I decided to make it ten songs, and then an album.
2. I wouldn't have taken you for a huge Bowie or Prince fan, so how familiar were you with these songs? Most of them came out when you were a teenager, I seems?
---Ive been a big Bowie fan for many years, Prince somewhat less so. Some of these songs came out when I was a child, but I dont think that's especially important.
3. How did you select the songs out of the wealth of material that both artists have to offer?
---it was kind of intuitive. honestly, all these songs have different significances for me, many of them highly personal. three of the songs i never heard until after they each died, and i felt it important to include those, as so much great work is only learned after an artist's death. they're not necessarily my favorite songs of theirs, but important ones for me. the album is deliberately incomplete, as i feel the album is mostly about memory, which is inherently both highly personal and highly flawed.
4. I guess there's a few that kind of lend themselves more easily to an acoustic adaptation, like "Letter to Hermione" or "The Man Who Sold The World", but I'm wondering how you could possibly listen to "When You Were Mine" or "I Would Die 4 U" and think, "Yeah, just one acoustic guitar and no voice will do"?
----that was not always easy. some songs, like "heroes", were impossible to do solo acoustic and i discarded them. these ones seemed to work for me. again, much of this is personal in a way that is specific to the ways i play guitar.
5. Is there some kind of pattern you followed, when it came to pairing down the songs (if so, what was it)?
---no, and i didn't want to overthink it. as ive said, it's really not a complete take on these guys, and that was important to me. it's not a definitive statement on them, or on my feelings about their catalogs. i wanted it be half of each, but it ended up 6 Bowie 4 Prince. overall i have a stronger attachment to Bowie's songs. And even lumping these 2 guys together is a bit random, but they really felt connected in 2016.
6. You're obviously no stranger to solo instrumental music, but with your own stuff, the songs were intended to have no vocals. Did you ever find it difficult to just let go of that layer, that dimension of the originals?
----not at all, and mostly because those singers are so distinctive. like, i really dont want to hear anyone else singing them (including me). this album is like hearing someone humming along with the songs.
7. I love how much these songs sound like CB numbers, testament to how distinctive your guitar playing is, I guess. Was that an intention or did it just naturally turn out that way?
----just how it came out, but thank you! i felt like the versions were deliberately pretty faithful but allowing to taking in my own turns.
8. Silly one at the end: If you were to do a part two of this project: Which two other artists would you consider to be worthy of your time and effort?
---i dont know, probably plenty. hopefully no one else has to die to make the next record happen!
(See the article in Gaesteliste.de, a German online music magazine, that this interview was for.)
---
In December 2017, OMENTUM RECORDS of Pittsburgh released Chris' 2008 CD "CANARIS" on vinyl. Black vinyl and limited edition goldenrod, plus new liner notes by Steve Lowenthal (VDSQ) and Wlad Drakkstein (Vlad Tepes).
For sale here!
---
Chris toured the U.S. East Coast and Midwest in December 2017, with dates in Portland, Maine; Montpelier VT; Boston; Bedford Hills, NY; Washington, DC; Cincinnati; Louisville; Chicago; Pittsburgh; Philadelphia; and New York City. Chris also toured Europe in January and February 2018, in Italy, Belgium, France, Spain, and Portugal. All upcoming shows are posted here and at
Chris' Facebook page
.
---
"BARRACUDA," a feature film by Julia Halperin and Jason Cortlund with a film score by Chris, had its US release on October 6, 2017. The movie was nominated for the SXSW Gamechanger Award and the SXSW Grand Jury Award at the SXSW Film Festival 2017, and won the Grand Jury Prize for Best Narrative Feature at the Oak Cliff Film Festival. See the
Hollywood Reporter review
and what the
filmmakers say about the movie
.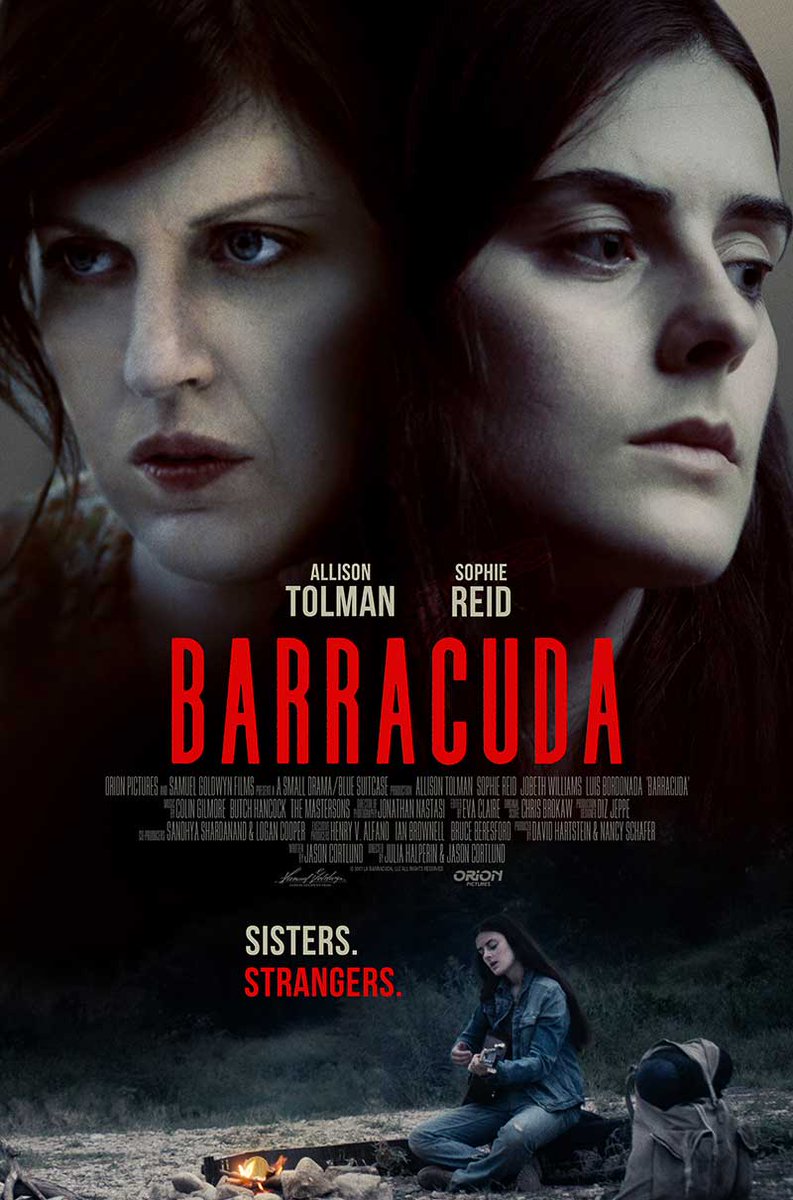 The feature film 'Barracuda,' with a film score by Chris, was released in October 2017 in the US (see this poster full size)
BARRACUDA is available in the US on video on demand from cable/satellite providers as well as from digital streaming services including
Amazon
,
iTunes (US & Canada)
,
Kanopy
,
Google Play
,
Vudu
,
Fandango Now
, and
Hoopla
.
---
In a duo with Jimena Bermejo, Chris performed new work for slide guitars and dance in August 2017 during an evening of NEW WORKS / NEW CONFIGURATIONS. The program was part of the MOBIUS SUMMER SERIES. (
Watch their performance here
.) In September 2017, Chris presented 5 films of experimental filmmaker Peter Hutton (1944-2016) at the Brattle Theatre in Cambridge -- 3 with live scores, 2 in their original silent state -- with audience discussion after. Also in 2017, Chris wrote the soundtrack for the forthcoming feature film "BUCK RUN," scheduled for release in 2018. The movie stars James Le Gros and is directed by Nick Frangione.
---
THE NEW YEAR's first album in nine years, "SNOW," was released April 28, 2017. The band features Matt and Bubba Kadane on guitars, Mike Donofrio on bass, and Chris on drums. The
Pitchfork review
calls it "a spare, deliberate record, judiciously paced and artfully arranged. With its wide-open vistas and vast expanses of negative space, the album lays claim to the territory the band staked out 25 years back while managing to turn over a couple new leaves."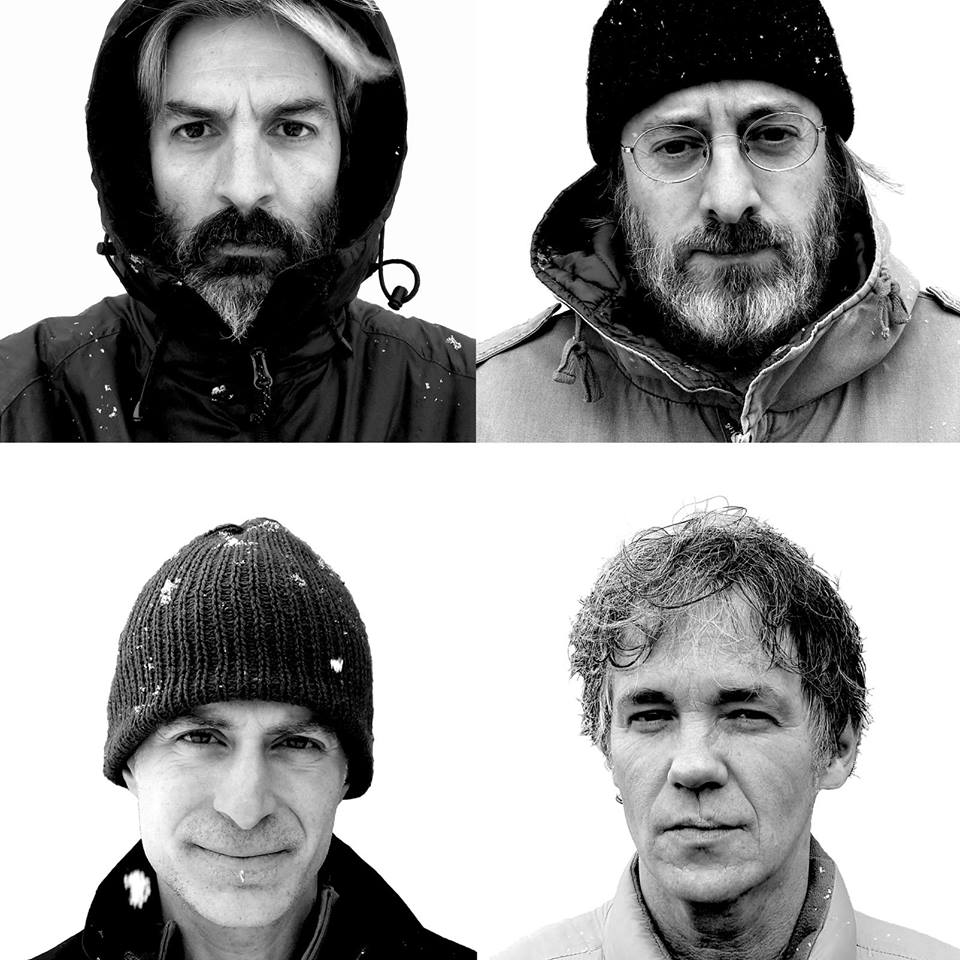 The New Year's "Snow" was released in April, 2017
See
THE NEW YEAR website
for other reviews and purchasing info.
---
2016 saw the release by Landland Records (Chicago) of the newest album by Chris + Geoff Farina, "ALL OUT AND DOWN". A limited edition vinyl release with download, it once again is a collection of primarily older covers for acoustic guitars and vocals. Geoff and Chris toured the East Coast in April 2016 to spotlight the release.
---
---
---
Also in 2016: the cassette label Tape Drift released the debut by SUNSET TO THE SEA, Chris' duo with Jeff Barsky (Insect Factory) for guitars and electronics. The tape gathers two live performances from Arlington VA and Brooklyn NY.
---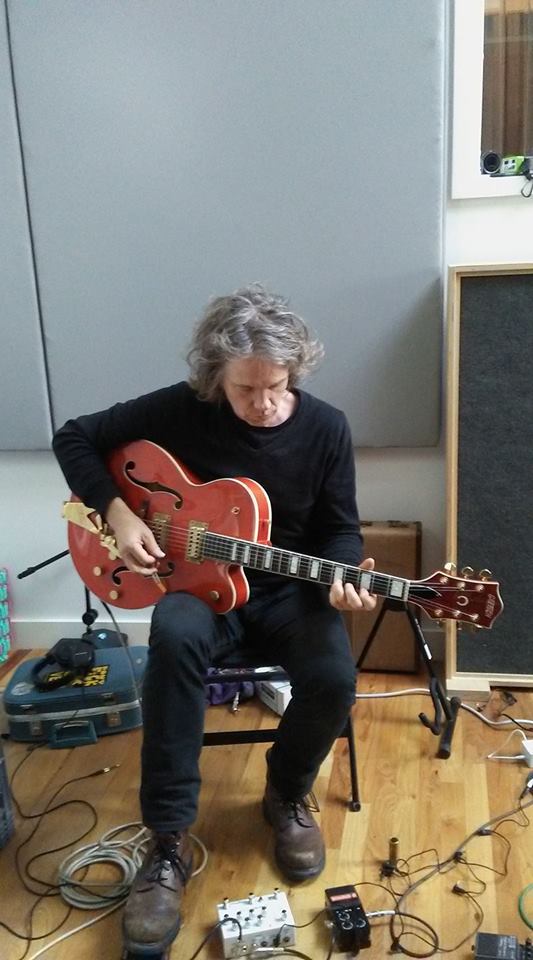 Chris, November 2017, by Thalia Zedek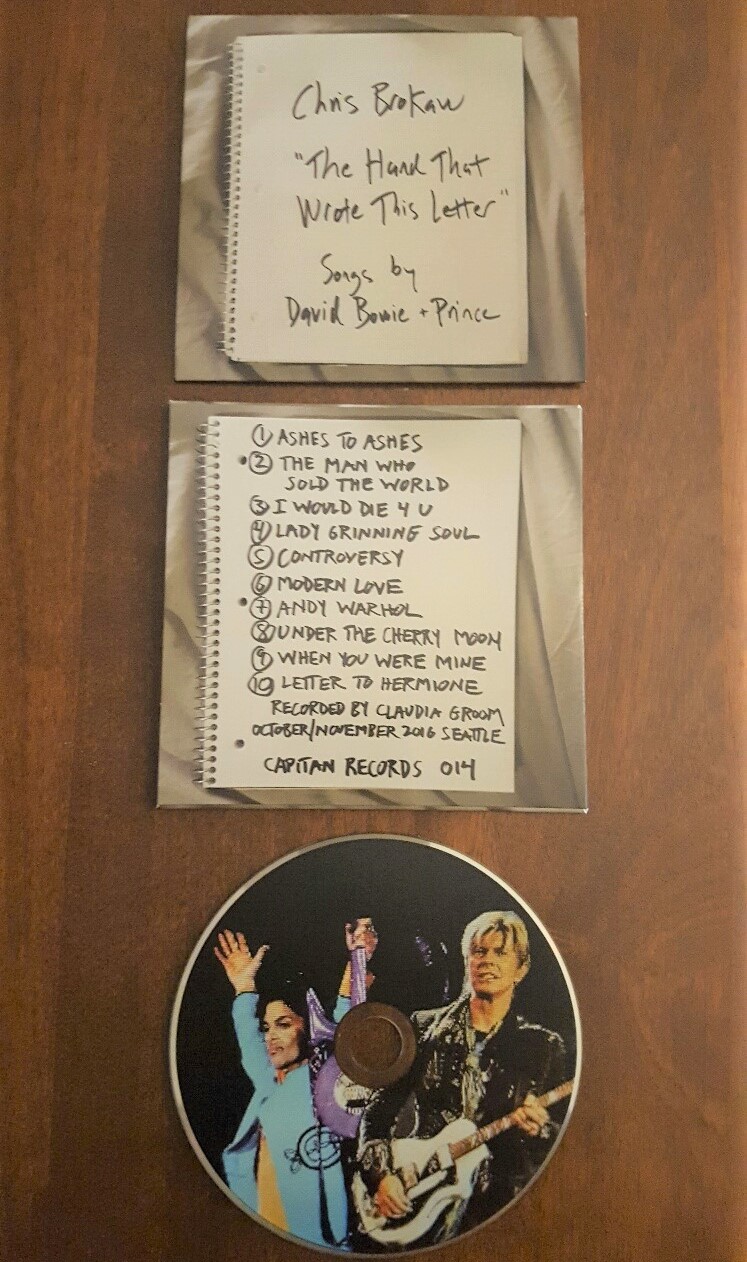 CHRIS BROKAW "THE HAND THAT WROTE THIS LETTER" cd
-- Capitan Records, November 28, 2017 -- When a friend asked Chris to play at her wedding in 2016, Chris asked her for requests -- and she said David Bowie and Prince. Chris turned some of their songs into classical guitar instrumentals, performed a few at the wedding, began playing them obsessively at home, and decided to make an album. This CD, 014 on Chris' Capitan Records label, was recorded by Claudia Groom October/November 2016 in Seattle, Washington, and mastered by Matthew Barnhart in Chicago, Illinois.
For sale here!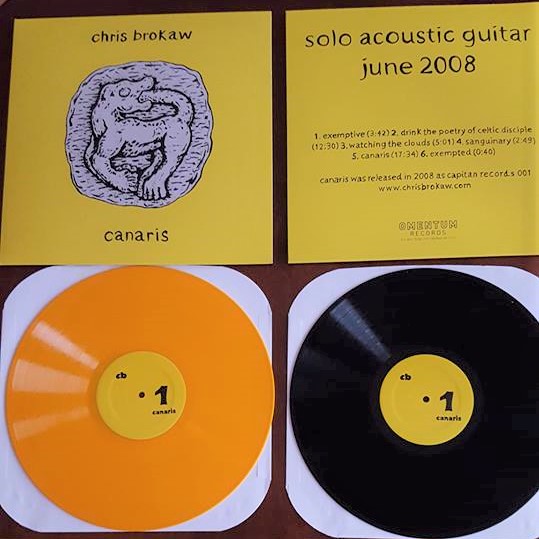 CHRIS BROKAW "CANARIS" lp
-- Omentum Records, December 9, 2017 -- This is an LP reissue/remaster of Chris' 2008 CD. Available in GOLDENROD or BLACK vinyl. New art and liner notes by Steve Lowenthal (VDSQ) and Wlad Drakkstein (Vlad Tepes).
For sale here!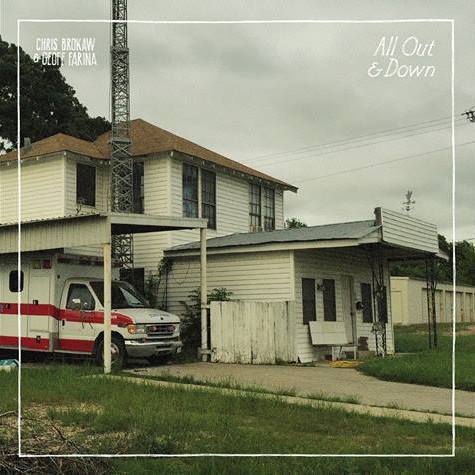 CHRIS BROKAW AND GEOFF FARINA "ALL OUT & DOWN" lp
-- Landland, April 2016 -- Chris and Geoff (ex-Karate) have been performing together since 2006. Like their first album, "THE ANGEL'S MESSAGE TO ME," this new record is comprised primarily of blues songs for vocals and two guitars. This LP includes both a record and a download card. It is a special tour version produced for Chris and Geoff's April 2016 house concert tour, with artwork by Dan Black exclusive to this pressing.
Take a listen at Bandcamp
. Numbered edition of 125.
For sale here!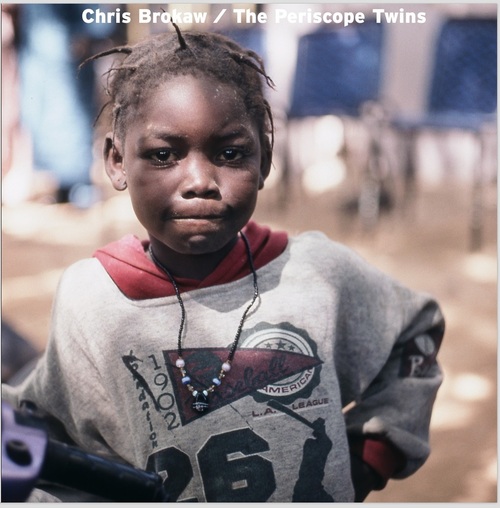 CHRIS BROKAW "THE PERISCOPE TWINS" double lp
-- 12XU Records, March 2015 -- Two solo pieces, each 40-45 minutes long; one for electronics, one for electric guitar; each one take, no overdubs. Hypnosis and osmosis, background and foreground, love and hate; drone for anyone and everyone. Two vinyl albums, with 4-color picture sleeves and six photographs by Chris.
Read about the album here
. Cover by Chris in Bamako, Mali.
For sale here!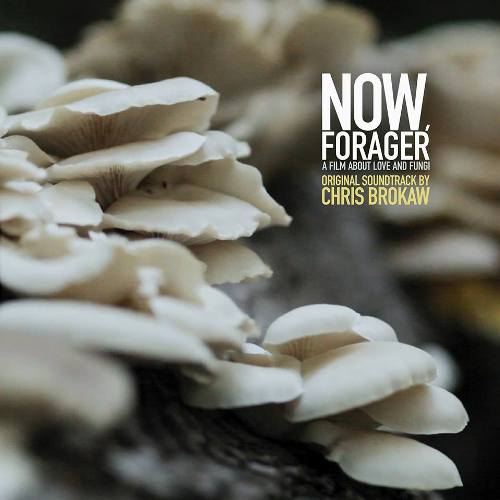 CHRIS BROKAW "'NOW, FORAGER' SOUNDTRACK" lp
-- Dais Records, April 15 2014 -- Soundtrack to the feature film "NOW, FORAGER," a story of love and mushroom foraging. Features 22 tracks: 14 originals written for the film, 3 older tunes chosen by the directors, and 5 outtakes.
For sale here!
THE MARTHA'S VINEYARD FERRIES "MASS GRAVE" lp and cd
-- Kiam and African Tape Records, October 15 2013 -- Trio of CB, Bob Weston (Shellac/Mission of Burma) and Elisha Weisner (Kahoots) create punk rock magic on this dynamite new release.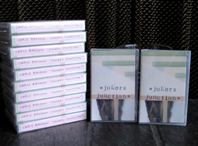 CHRIS BROKAW "JUNKERS JUNCTION" cassette
-- Capitan Records, September 3 2013 -- The first in a projected series - low fi, low end rhythmic rumblings. . . the meeting point of the DANCE and the DITCH.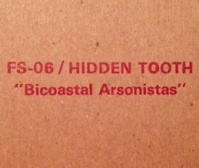 HIDDEN TOOTH "BICOASTAL ARSONISTAS" CD
-- Fear of Speed, July 2013 -- 3 tracks, 37 minutes, live improv music for guitar, viola and electronics by Chris Brokaw and David Michael Curry, recorded December 2012. All our sessions differ; this one is more rhythm-based than usual.
COME "11:11" DELUXE REISSUE
-- Matador and Glitterhouse Records, May 19 2013 -- Remastered version of Come's debut lp. Comes with a bonus live album recorded October 11, 1992 at the Vermonstress Festival. Available as a double cd or double lp with bonus 7" of "Fast Piss Blues/I Got The Blues".
Three cassette releases from Capitan Records
-- April 26, 2013 -- Hidden Tooth: "BREAK THE HOUSE", Chris Brokaw: "CHAMBERS OF LIGHT", and Chris Brokaw: "MACANUDO AVENUES", all from Chris' label Capitan Records.
CHRIS BROKAW "WITH MY LITTLE EYE" CD
-- Fear of Speed, March 2013 -- Field recordings from travels in England, December 2010. 8 tracks, 20 minutes. Released by Seattle label Fear of Speed.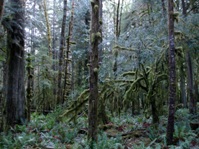 CHRIS BROKAW "THE COYOTE OF DEADHORSE CANYON" cassette
-- Capitan Records (C-30), January 6 2013 -- Cassette-only release, in an edition of 49 copies. Frozen, transfixed soliloquies for electric guitar, synthesizer, melodica and electronics. Recorded December 2012 in Rainier Beach, Seattle Wa.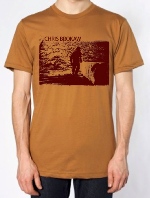 CHRIS BROKAW T-shirts (black and camel)
-- October 2012 -- Chris' first ever solo T-shirts! Men's and women's sizes, on 100% cotton American Apparel shirts.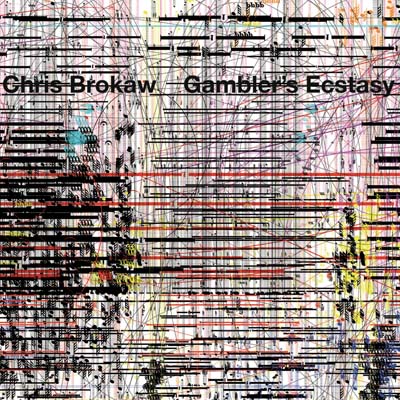 CHRIS BROKAW "GAMBLER'S ECSTASY" CD and LP
-- 12XU (US), Damnably (Europe/UK) and After Hours, Oct 2 2012 -- Chris' long-awaited rock album. Read
Chris' notes on the making of the record
at the 12xu website. This is his first full-length album of vocal music since 2005's "Incredible Love" -- with electric guitar as the center rather than acoustic guitar.
For sale here!
HIDDEN TOOTH 3-inch CD
-- Robert & Leopold, July 18 2012 -- Release by the duo of Chris Brokaw and David Michael Curry. 20 minutes of drones and dreams on a 3-inch cd. Edition of 52. Available
for sale at Robert & Leopold
.
CHRIS BROKAW "TIDAL MUD" cassette
-- Robert & Leopold, May 2012 -- Cassette reissue in an edition of 100 copies. Meditative fogtones for keyboard, guitar, vibraphone and rain.
HOLLY ANDERSON AND CHRIS BROKAW "THE NIGHT SHE SLEPT WITH A BEAR" book/CD
-- Publication Studio, May 2012 -- Collaboration of Holly's mesostics, poetry and flash fiction with a new score (35 tracks) by Chris. Book and cd, layout and design by Susan Archie. Available from
http://www.publicationstudio.biz in hardcopy
and from
itunes as an app
.
CHRIS BROKAW "STORIES" LP/CD
-- Limited Appeal Records, January 2012 -- Chris' rock blockbuster is a 12", one-sided LP from
Limited Appeal
, in a numbered edition of 117 copies. Has an amazing silver/grey painting on the b-side inspired by and made for this record by LA artist Dean Styers.
CHRIS BROKAW "ROAD" ORIGINAL SOUNDTRACK LP
-- Jellyfant Records, July 2011 -- Chris' score to Leslie McCleave's 2005 thriller. 19 songs, all instrumental, beautiful packaging. Check out samples and an interview with Chris about this record and film scoring in general at
www.jellyfant.com
. Vinyl edition of 300 copies.
KEVIN MIKKA + CHRIS BROKAW "SOSPIRA" ORIGINAL SOUNDTRACK CD
-- Capitan, July 2011 -- CB and Kevin Mikka (Animal Hospital) join forces for this instrumental soundtrack to Lana Z. Caplan's 2011 documentary of the same title about nine women who unexpectedly find love along the Amalfi coast of Italy. They reinvent their lives there, but the fantasy veneer of Mediterranean village life wears thin and beauty recedes to inaccessibility. Edition of 100 copies.
CHRIS BROKAW AND GEOFF FARINA -- "THE BOARDER'S DOOR"
-- Damnably, Oct 2010 -- New recordings created specifically for Chris & Geoff's fall European/UK tours. 2 songs together, 4 solo tunes from Chris, 5 from Geoff. Recorded June-August 2010 in Chicago and Europe;
details here
. Limited edition of 500 copies.
HIDDEN TOOTH-- "LOST RECORDS"
-- Capitan Records, November, 2010 -- Chris and David Michael Curry meet for 53 minutes of ambient drones, turning to curious forest chattering, and finally to collapsing sheets of metal. Handmade brownbag jackets, handstamped white non-silver cd's. Edition of 100.
MARTHA'S VINEYARD FERRIES -- "IN THE POND" 12" EP
-- Sickroom Records, September 21, 2010 -- New project of Elisha Weisner (Kahoots) on guitar + vocals, Bob Weston (Shellac + Mission of Burma) on bass + vocals, Chris on drums + vocals. 4 song, 1-sided 12" ep, with etching on side 2 by our pal Rosie. Punk rock! Edition of 500.
Listen at band website
;
photo
.
CHRIS BROKAW AND GEOFF FARINA-- "THE ANGEL'S MESSAGE TO ME"
-- Jellyfont, Fall, 2010 -- Vinyl of Chris & Geoff's debut. Gorgeous French pressing, color cardstock insert. Edition of 500 copies.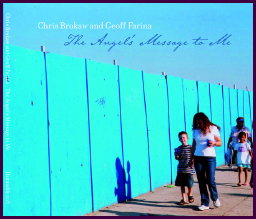 CHRIS BROKAW AND GEOFF FARINA-- "THE ANGEL'S MESSAGE TO ME"
-- Capitan Records, May 18, 2010 -- Pre-WWII country blues songs including "Stagger Lee," "In the Evening," and "Make Me a Pallet on Your Floor."
Read reviews
. Available on
Damnably Records
in the UK and Europe, and in the US on Chris's CAPITAN label,
for sale here
.
DIRTMUSIC -- "BKO"
-- Glitterhouse Records, April 6, 2010 -- Collaboration between Dirtmusic (Chris, Hugo Race, Chris Eckman) and the Malian band
Tamikrest
. Recorded Jan 2009, in Bamako, Mali ('BKO' is the abbreviation for Bamako airport). Gorgeous package with 1 music cd, 1 video cd with a documentary of the making of BKO, plus 24-page photo booklet.
For sale at Glitterhouse
. Video of
Chris B + Chris E unplugged
.
CHRIS BROKAW
--
"VDSQ SOLO ACOUSTIC VOLUME THREE"
-- Vin du Select Qualitite Records, November 10, 2009 -- Instrumental music for 12-string acoustic guitar, 12 new songs. luscious vinyl pressing in letter-press jackets. New NYC-based label VDSQ is doing all acoustic guitar music, vinyl only, fancy packaging.
Reviews and samples
. Available from
VDSQ Records
and as a digital download from iTunes.