After spending 2020 and the first part of 2021 performing mostly via livestream on Facebook and Instagram, Chris returned to in-person concerts in
May, 2021
, both outdoors and inside. Dec 2, 2021 --
Chris Brokaw Solo
Brooklyn, NY, at Mama Tried. Free show, one set, 9pm
Feb 16, 2022 -- Chris Brokaw Solo
Rotterdam, Netherlands, at Koffie + Ambacht
Feb 17 -- Chris Brokaw Solo
Rotterdam, Netherlands, at Koffie + Ambacht
Feb 23 -- Chris Brokaw Solo
Lyon, France, at Le Sonic
Feb 24 -- Chris Brokaw Solo
Brussels, Belgium, at Cafe Central
Feb 25 -- Chris Brokaw Solo
Paris, France, at Le Petit Bain
---
Information about shows is most frequently updated at Chris' Facebook page and his Instagram page.
Contributions for online shows on Facebook and Instagram can be made via PayPal (chrisbrokaw@yahoo.com) and Venmo (@Christopher-Brokaw-2).
---
Chris is teaching guitar and drums by video and in person.
Email him at redcities2002@yahoo.com for details.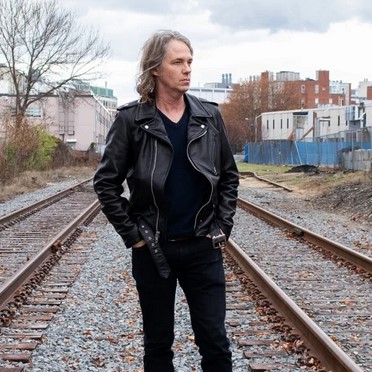 Cambridge, MA, winter 2021
[last updated November 23, 2021]
---

Chris is thrilled to announce that
Come
have signed with Fire Records of London, England, which will be reissuing the band's entire catalog over the next 3 years, with an additional album of Peel Sessions coming in April 2022. The first release is Come's DON'T ASK DON'T TELL (from 1994), which came out October 22, 2021. It's been issued as a double album/double cd with singles, b-sides and a few previously unreleased gems. MOJO has given the reissue four stars.
Newly remastered versions of "Car" and "German Song (Demo)" are included. (
Find both at this Pitchfork article
.) Come played two shows to celebrate the release, November 5 and 6 at Union Pool in Brooklyn, NY.
Watch a performance of 'Finish Line'
.
Read more from Fire Records
.
---
Dark Money
is the name of Chris' newest band. It features Mark Morgan on guitar, Greg Kelley on trumpet, and Chris on drums and bass. The band recorded and mixed its first batch of music at Oddfellows in Weymouth, MA, in October 2021.
---
Dan Burton and Chris Carothers, who since 1994 have been making music under the name
Ativin
, asked Chris to play drums on their new record. They worked together in New Orleans in August 2021. They plan to record in December 2021 in Chicago, with Steve Albini producing.
---
Reuss Musical Instruments
of Copenhagen has collaborated with Chris on a guitar pedal, the
Reuss Recidivist Chris Brokaw signature pedal
. This is a limited edition of 50 pedals.
---
Chris has been collaborating with
Findlay//Sandsmark
, a Norway-based performance company working in dance, theater, video art, and live music, on the development of a new multimedia piece. It's titled "Florida (lowlands)." They are scheduled to perform November 2021 in Kansas City. The piece debuted March, 2019, at Rimi/Imir SceneKunst in Stavanger, Norway, and at the Oslo Internasjonale Teaterfestival 2019.
Details here
about the project.
---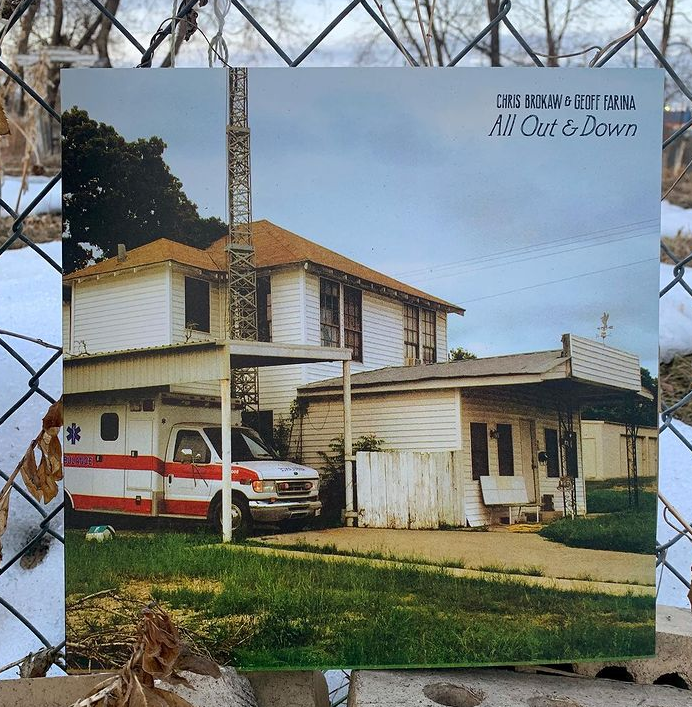 "ALL OUT & DOWN," Chris' 2016 collaboration of guitars and vocals with
Geoff Farina
, is out in a deluxe, handmade / silkscreened edition, with a brand new gatefold jacket. The artisans behind this 3rd version of the album are
Dan Black and Landland Colportage
. The album includes covers of the Carter Family, Gun Club and more. Numbered edition of 145 copies. $25 postagepaid in the US (ask Chris for price outside the US) ~ venmo @Christopher-Brokaw-2 or PayPal chrisbrokaw@yahoo.com
---
In his most recent film work,
Chris composed the score
for the feature film "Buck Run," which had its world premiere at the Palm Springs International Film Festival in 2019.
Watch the trailer here
. Directed by Nick Frangione and starring James Le Gros,
Variety says
: "The drifting electric guitar of Chris Brokaw's score further amplifies a timelessly melancholy air."
Chris' movie work
also includes "Barracuda," a 2017 feature film by Julia Halperin and Jason Cortlund. It was nominated for the SXSW Gamechanger Award and the SXSW Grand Jury Award.
---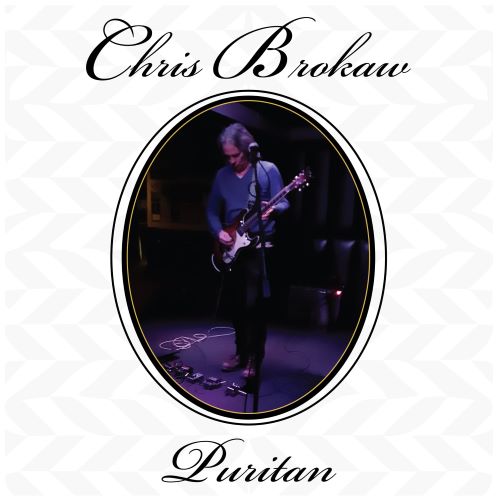 CHRIS BROKAW "PURITAN" lp and digital download
-- 12XU, January 15, 2021 -- Many years in the making, "Puritan" is Chris' first all-out rock album since 2012's "Gambler's Ecstasy." It features bassist Dave Carlson and drummer Pete Koeplin. It is for sale on
Chris' Bandcamp page
in 140gram vinyl. The digital album can be purchased at
12XU
.
Read more about Puritan
.
---
THE MARTHA'S VINEYARD FERRIES "SUNS OUT GUNS OUT" lp and digital download
-- EJRC, February 26, 2021 -- Third release by guitarist/vocalist Elisha Wiesner (Kahoots), bassist/vocalist Bob Weston (Shellac, Mission Of Burma) and drummer/vocalist Chris Brokaw. The
Ferries' Bandcamp page
includes history, videos, audio tracks, and links to buy the record digitally or on vinyl. Shows scheduled for October 2021 have been postponed due to the ongoing pandemic.
---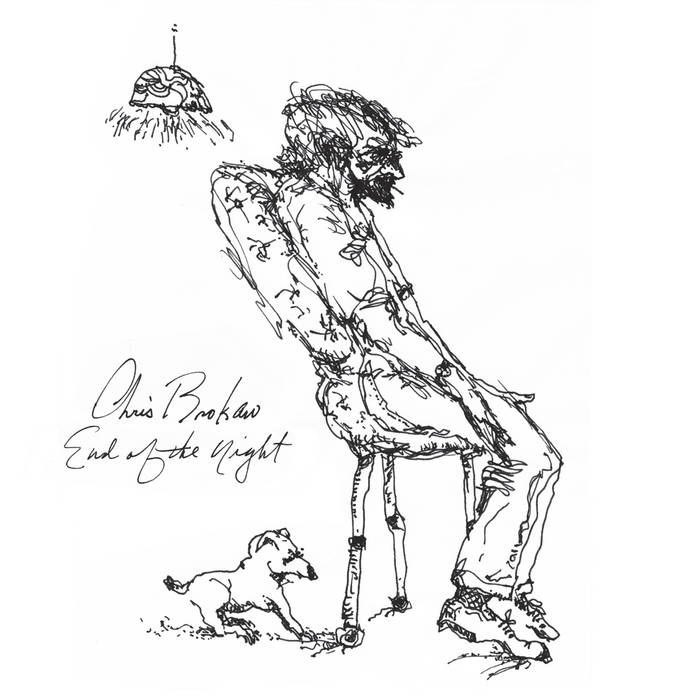 CHRIS BROKAW "END OF THE NIGHT" lp and cd
-- VDSQ and tak:til/Glitterbeat, May 24, 2019 -- Chris and Steve Lowenthal came up with the idea: create the perfect last record of the night to listen to at home.
Chris explains the evolution
. Guests include Greg Kelley, Samara Lubelski, Lori Goldston, David Michael Curry, Luther Gray, Jonah Sacks, and Timo Shanko. Cover art is by famed artist Sandy Dvore. Press for the record includes 4 stars from MOJO ("pensive mood-mastery") and 8 out of 10 from Uncut ("flinty, deep-breathing guitar"). For sale at
VDSQ
(U.S., LP) and
tak:til/Glitterbeat
(Europe, CD, and digital).
Read more about End of the Night
.
---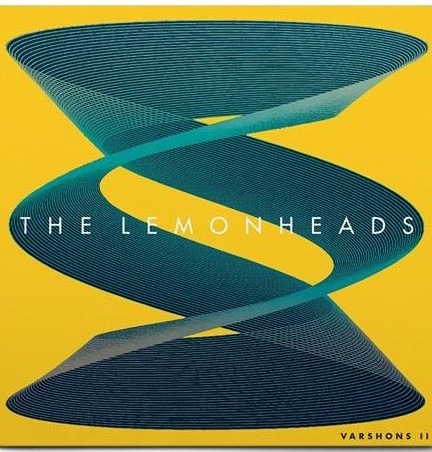 LEMONHEADS "VARSHONS 2" cd and lp
-- Fire Records, February, 2019 -- As with "Varshons 1," this album is a set of covers of 13 artists, including Nick Cave & The Bad Seeds, Lucinda Williams, and The Bevis Frond. Chris played guitar on the album, including "
Can't Forget
" by Yo La Tengo.
Track list here
. The band toured Europe and the U.S. in 2019 with Chris on guitar and vocals.
---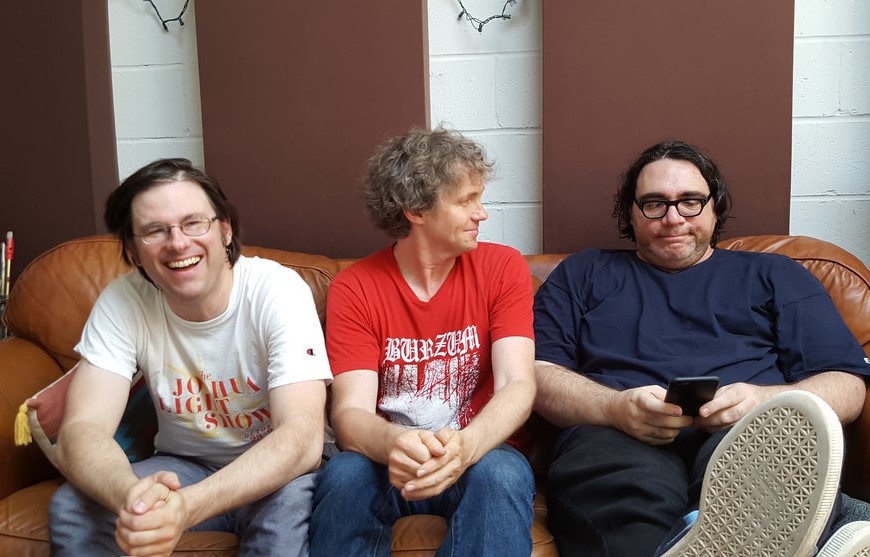 "CHARNEL GROUND" lp
-- 12XU, April 6, 2018 -- Charnel Ground's debut release was recorded in Brooklyn, NY, and features Kid Millions (Oneida/Boredoms) on drums, Chris on electric guitar, and James McNew (Yo La Tengo) on bass and organ.
Listen on Bandcamp
to music that goes from "total rager" with "white-hot feedback" to "sunshine-infused pop numbers," according to Doom and Gloom from the Tomb.
For sale here
with download code included.
Read more about Charnel Ground
.
---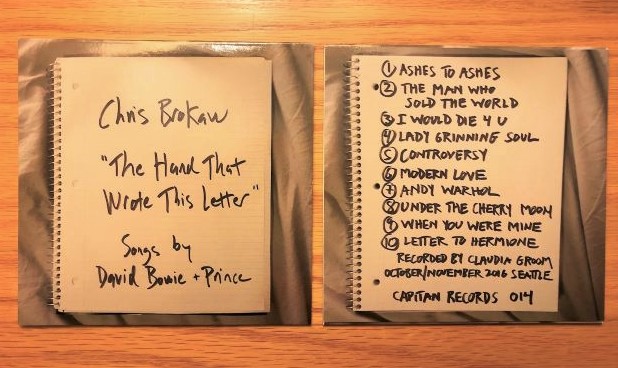 CHRIS BROKAW "THE HAND THAT WROTE THIS LETTER" cd
-- Capitan Records, November 28, 2017 -- When a friend asked Chris to play her wedding, he asked for requests — and she said David Bowie and Prince. Chris turned some of their songs into classical guitar instrumentals and decided to make an album. Tracks include THE MAN WHO SOLD THE WORLD, I WOULD DIE 4 U, and CONTROVERSY.
For sale here!
This CD is on Chris' label and was recorded by Claudia Groom and mastered by Matthew Barnhart.
Read more about The Hand That Wrote This Letter
.
---
Chris' Bandcamp page
sells many of these recordings along with "Puritan" t-shirts made by Chris Kelley in Providence, Rhode Island, and other lp's, cd's, and test pressings.
---