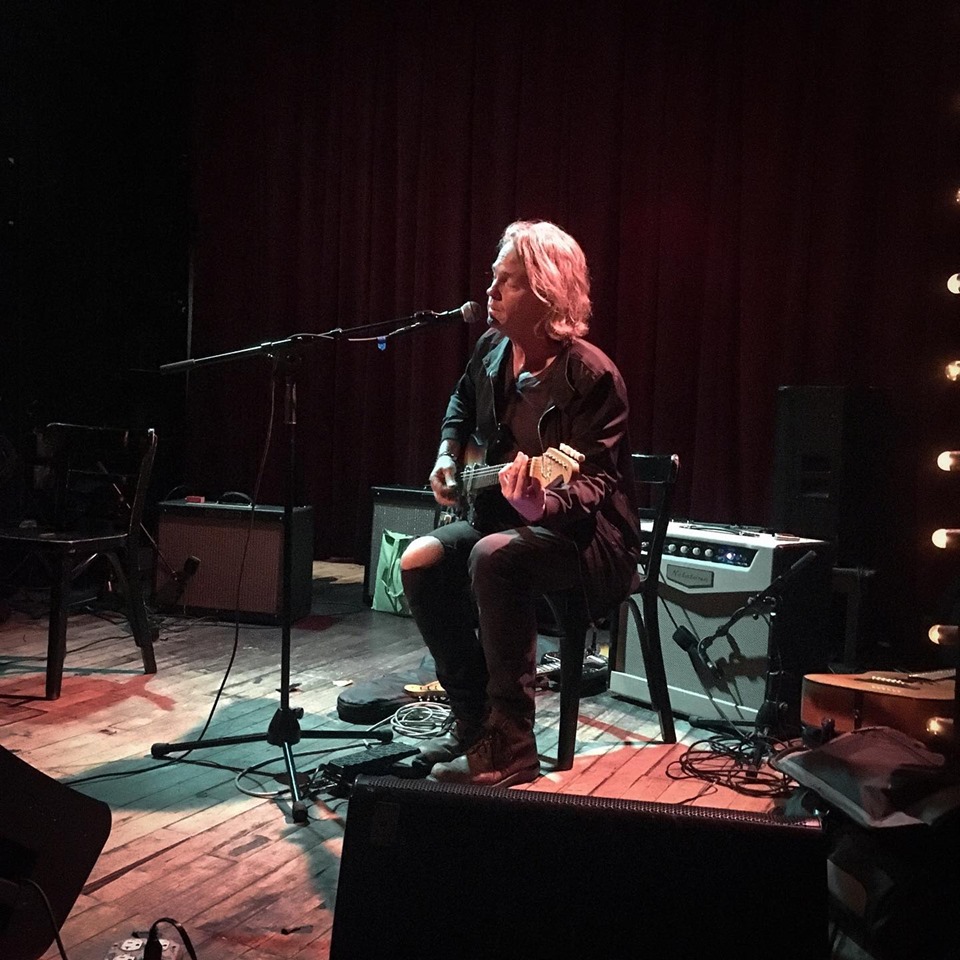 Performing at Union Pool in Brooklyn, NY, Sept 2019. Photo by Kevin Bannon.


Jan 18 -- Chris Brokaw Solo
South Boston, MA, at Midway Lab, Mobius presents: Chris Brokaw, Chris Guttmacher, Mike IX Williams, Mark Cetilia, Max Lord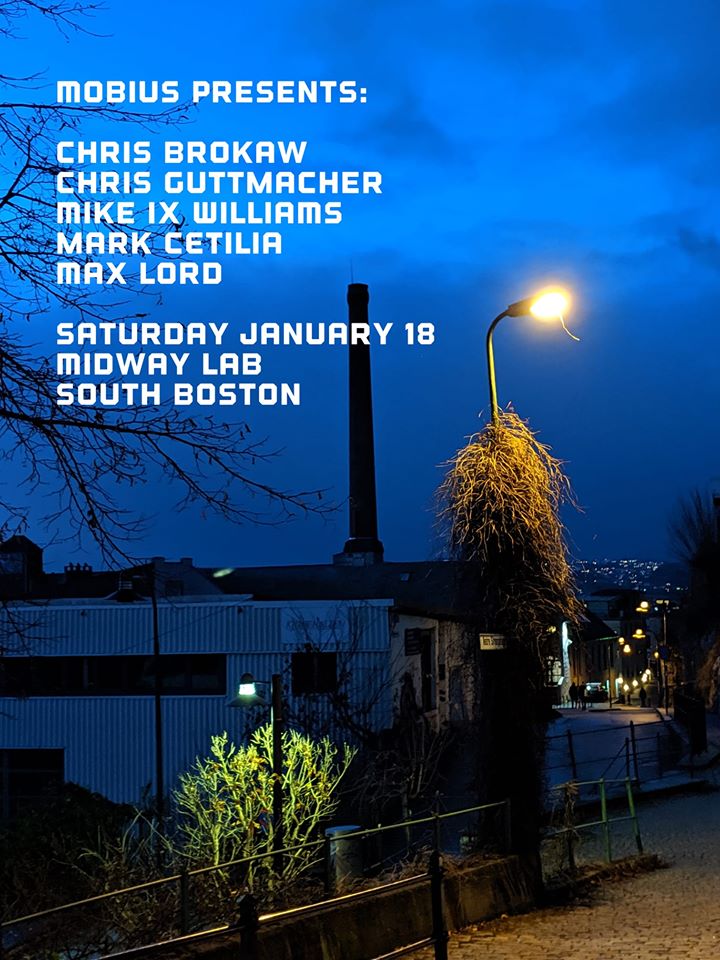 Jan 24 --
Chris Brokaw Solo
Cambridge, MA, at Lizard Lounge, w/ Thalia Zedek, Field Day, Kid Gulliver


CHRIS BROKAW (solo) ITALY TOUR: FEB/MAR 2020
February 27-March 8, 2020
Chris will be touring Italy for 2 weeks. Venues tba.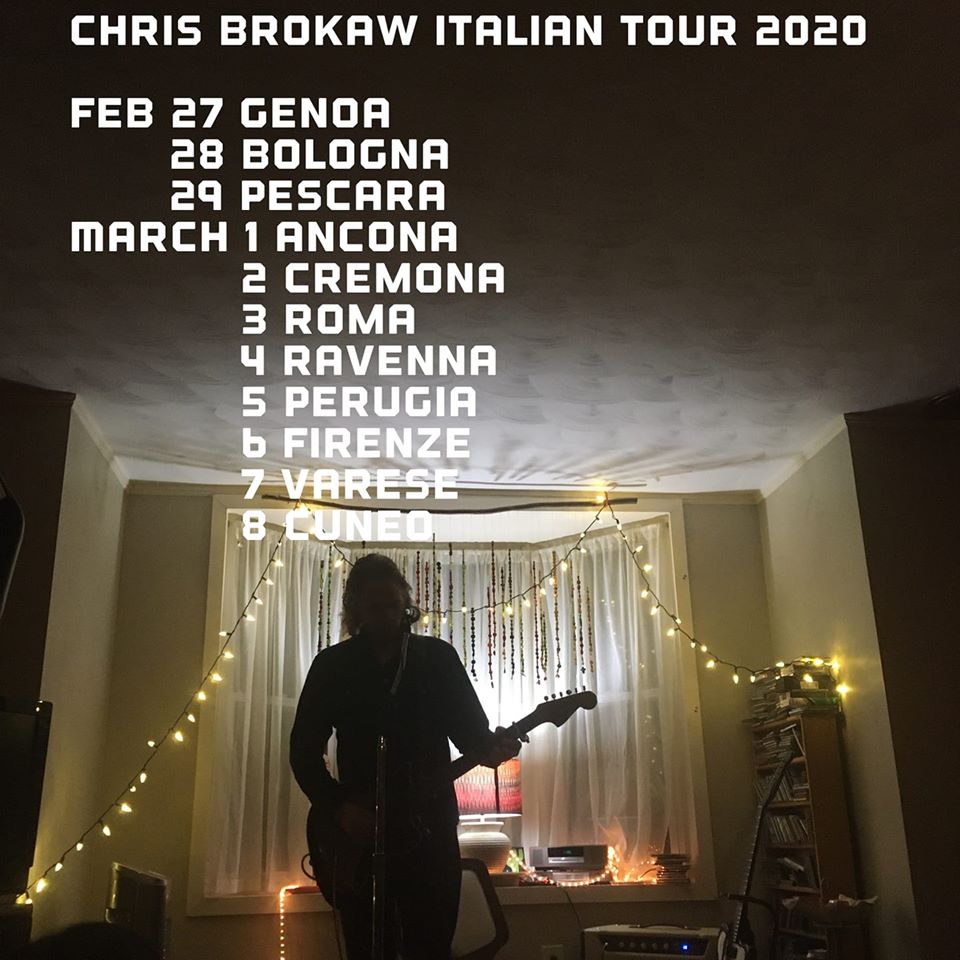 Feb 27 --
Chris Brokaw Solo
Genoa, Italy
Feb 28 -- Chris Brokaw Solo
Bologna, Italy
Feb 29 -- Chris Brokaw Solo
Pescara, Italy
Mar 1 -- Chris Brokaw Solo
Ancona, Italy
Mar 2 -- Chris Brokaw Solo
Cremona, Italy
Mar 3 -- Chris Brokaw Solo
Roma, Italy
Mar 4 -- Chris Brokaw Solo
Ravenna, Italy
Mar 5 -- Chris Brokaw Solo
Perugia, Italy
Mar 6 -- Chris Brokaw Solo
Firenze, Italy
Mar 7 -- Chris Brokaw Solo
Varese, Italy
Mar 8 -- Chris Brokaw Solo
Cuneo, Italy


CHRIS BROKAW/GEOFF FARINA LIVING ROOM TOUR: MARCH 2020
March 14-25, 2020
Chris and Geoff last did a Living Room tour in 2016, after the release of their "All Out & Down" LP. Tour will be in the U.S. Dates and venues tba.

[last updated January 14, 2020]
---

Chris is proud to present his new solo LP "End Of The Night." It was released May 24, 2019 on VDSQ and tak:til/Glitterbeat.
Press for the record
includes 4 stars from MOJO ("pensive mood-mastery"), 8 out of 10 from Uncut ("small group settings offer the perfect vehicles for Brokaw's flinty, deep-breathing guitar"), Dusted ("masterful restraint") and Presto Jazz ("Fans of Bill Frisell and Marc Johnson-style Americana should have a listen").
The "Chris Brokaw 'End of the Night' Band" (Chris guitar; Lori Goldston cello; Greg Kelley trumpet; Luther Gray drums; Dave Abramson drums) Oct 10 2019, Seattle, Washington; video by Tim Cook
See the full list of press and interviews, including a Q&A with The Stranger.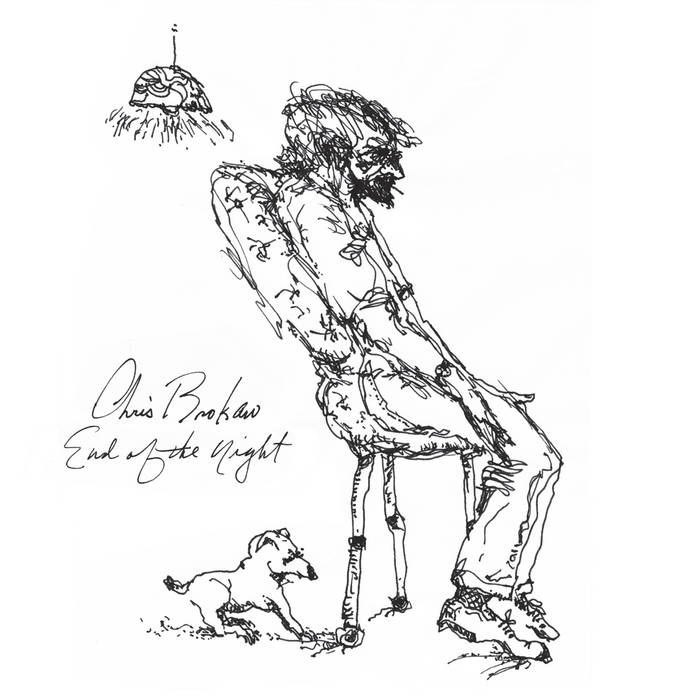 The album cover was drawn by renowned artist Sandy Dvore, who has been doing cover art since the 1960s (
read a Q&A between Chris and Dvore
). He composed this drawing after listening to Chris' album (
see a large version
). Milo Jones created the
video of "Swimming, Tuesday"
, the first song from the album.
Buy the record from
VDSQ
(U.S., LP) or
tak:til/Glitterbeat
(Europe, CD and digital).
Listen to select tracks
at Bandcamp.
---
Chris has been collaborating with Findlay//Sandsmark, a Norway-based performance company working in dance, theater, video art, and live music, on the development of a new multimedia piece. It's titled "Florida (lowlands)." They most recently brought the work to Bergen, Norway, Nov 29 and 30, 2019. It debuted in March, 2019, at Rimi/Imir SceneKunst in Stavanger, Norway, and at the Oslo Internasjonale Teaterfestival 2019.
Details here
about the project.
---
Chris toured the U.S. for six weeks with
THE LEMONHEADS
in May and June 2019, playing guitar on 34 shows. TOMMY STINSON (The Replacements) opened all shows. Chris played on the new Lemonheads record, "Varshons 2," which was released February 2019.
---
Chris composed the film score for the feature film "Buck Run," which had its world premiere at the Palm Springs International Film Festival in January 2019.
Watch the trailer here
. The movie is directed by Nick Frangione and stars James Le Gros.
Variety says
: "The drifting electric guitar of Chris Brokaw's score further amplifies a timelessly melancholy air."
Chris' film scoring work
includes "Barracuda," a feature film by Julia Halperin and Jason Cortlund that had its US release in October 2017. It's available on demand from streaming services including Amazon, iTunes, and Kanopy. "Barracuda" was nominated for the SXSW Gamechanger Award and the SXSW Grand Jury Award at the SXSW Film Festival 2017. It won the Grand Jury Prize for Best Narrative Feature at the Oak Cliff Film Festival.
Hollywood Reporter calls it
an "absorbing, mostly low-key thriller": "scored by Chris Brokaw with lots of evocative guitar, this unsettling, quietly edgy genre piece maintains its grip on the viewer throughout."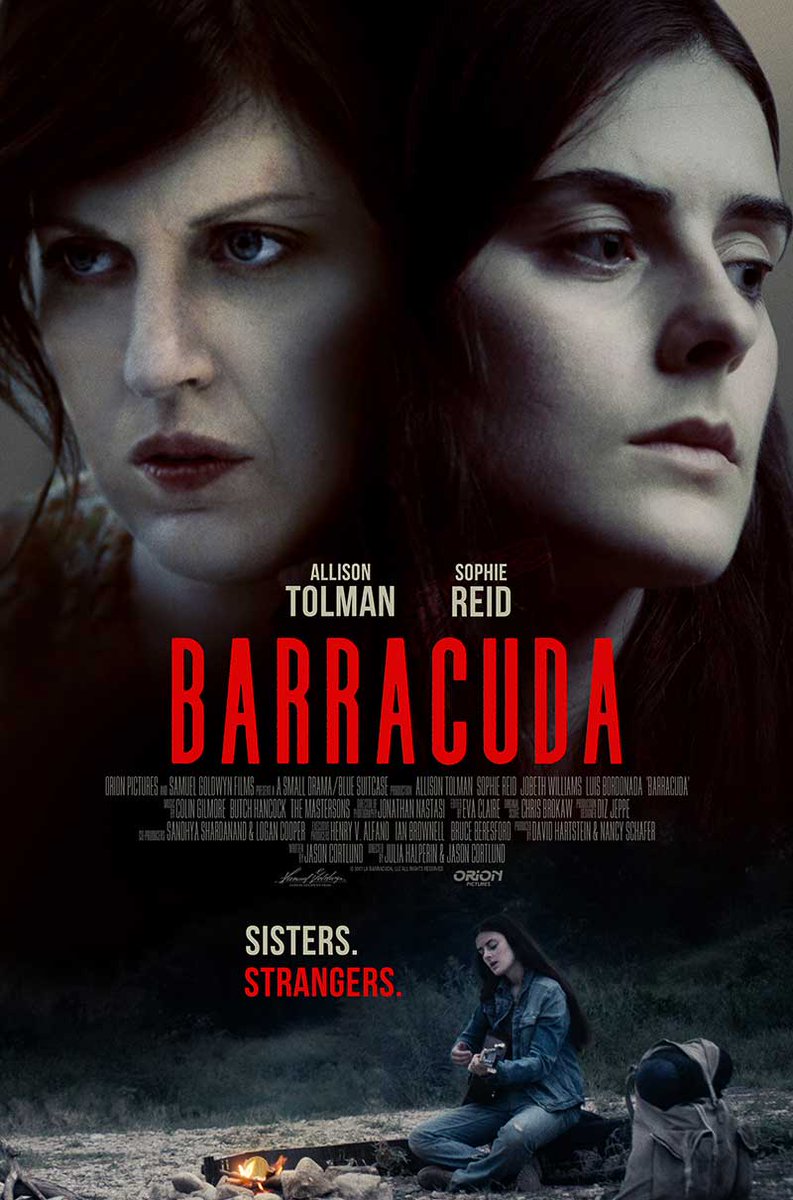 The feature film 'Barracuda' has a film score by Chris (see this poster full size)
---
Chris's music for Peter Hutton, composed to be performed with the filmmaker's short films, was released in a limited edition on
Tape Drift Records
in 2018. Lost in a Sea of Sound
writes in a review
: "The energy behind [the music] gave additional texture to the silent films of Peter Hutton . . . taking creativity not initially meant for an ancillary descriptive medium, beyond its own existence." In another cassette release, Chris reworked/remixed a piece for
compilation VIII on ALREADY DEAD TAPES
of Kalamazoo, Michigan.
---
The debut LP of Charnel Ground was released April 6, 2018. Charnel Ground are Chris Brokaw (guitars), Kid Millions (drums) and James McNew (bass).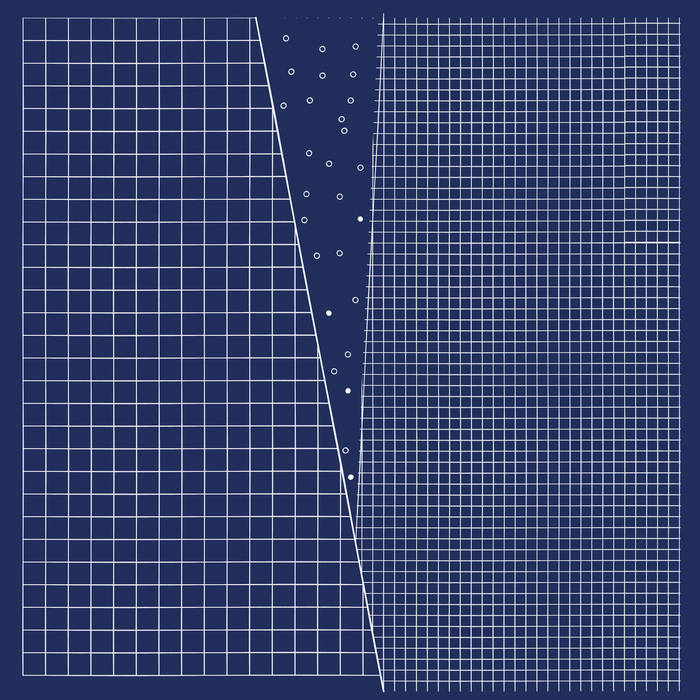 Read the reviews of Charnel Ground here
, including
this from Spin
: ". . .Brokaw plays with real tenderness as McNew and Millions patiently keep time behind him—a reminder that improvised noise rock, when played well, is fully capable of touching your heart as well as melting your face."
For sale here!
---
In December 2017, OMENTUM RECORDS released Chris' 2008 CD "CANARIS" on vinyl (black plus limited edition goldenrod). New liner notes were written by Steve Lowenthal (VDSQ) and Wlad Drakkstein (Vlad Tepes).
For sale here!
---
In November, 2017, Chris released THE HAND THAT WROTE THIS LETTER, a cd of instrumental classical guitar versions of David Bowie and Prince songs. The track list includes THE MAN WHO SOLD THE WORLD, I WOULD DIE 4 U, CONTROVERSY, and MODERN LOVE.
Read a Q&A
about the project.
For sale here!
---
Chris has been performing with dancer Jimena Bermejo since 2017, including a work for slide guitars and dance in the 2017 MOBIUS SUMMER SERIES (
watch their performance here
) and performances in
Belfast, Ireland
in 2018. They have continued to develop new work in 2019, including a piece with Sara June and Max Lord called
[ ] about all things PLASTIC
.
---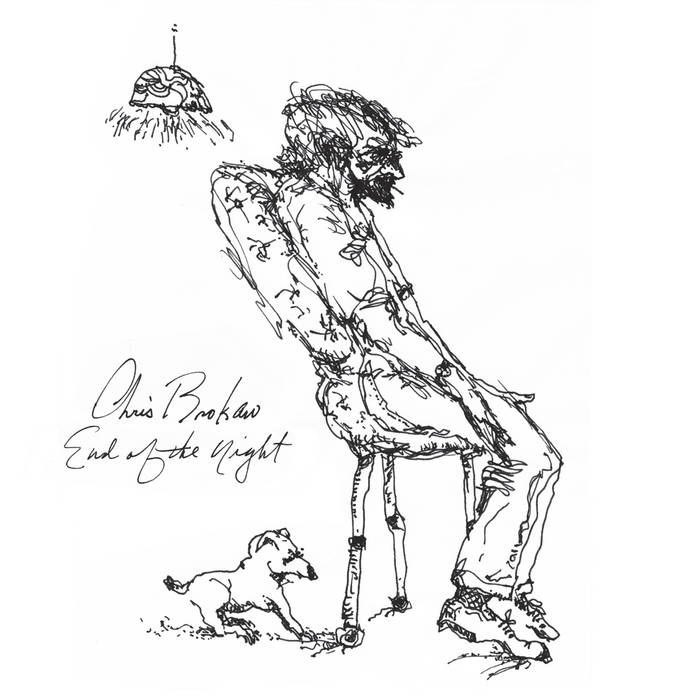 CHRIS BROKAW "END OF THE NIGHT" lp and cd
-- VDSQ and tak:til/Glitterbeat, May 24, 2019 -- Chris and Steve Lowenthal came up with the idea for this album: creating the perfect last record of the night to listen to at home.
Read recent press
as well as
Chris' comments about the album's evolution
. The album includes special guests Greg Kelley, Samara Lubelski, Lori Goldston, David Michael Curry, Luther Gray, Jonah Sacks, and Timo Shanko. Cover art is by famed artist Sandy Dvore (Buffalo Springfield, The Partridge Family) and the first
video
from the record was directed by Milo Jones. It's for sale at
VDSQ
(U.S., LP) and
tak:til/Glitterbeat
(Europe, CD and digital).
---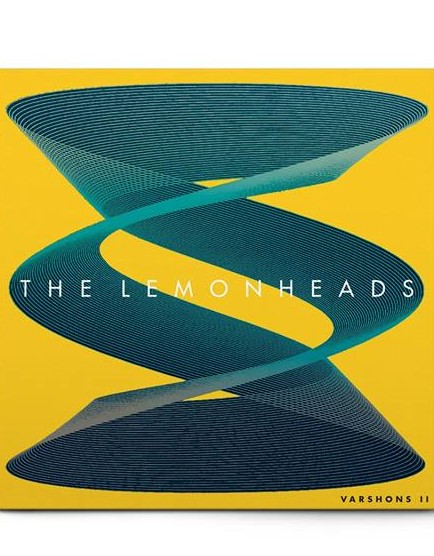 LEMONHEADS "VARSHONS 2" cd and lp
-- Fire Records, February, 2019 -- As with "Varshons 1," this album is a set of covers of songs by 13 artists, including Nick Cave & The Bad Seeds, Lucinda Williams, The Jayhawks, and The Bevis Frond. Chris played guitar on the album, including the
lead off track, "Can't Forget"
by Yo La Tengo.
Track list here
. The band played Europe January and February 2019 and the U.S. in May and June 2019 with Chris on guitar and vocals.
---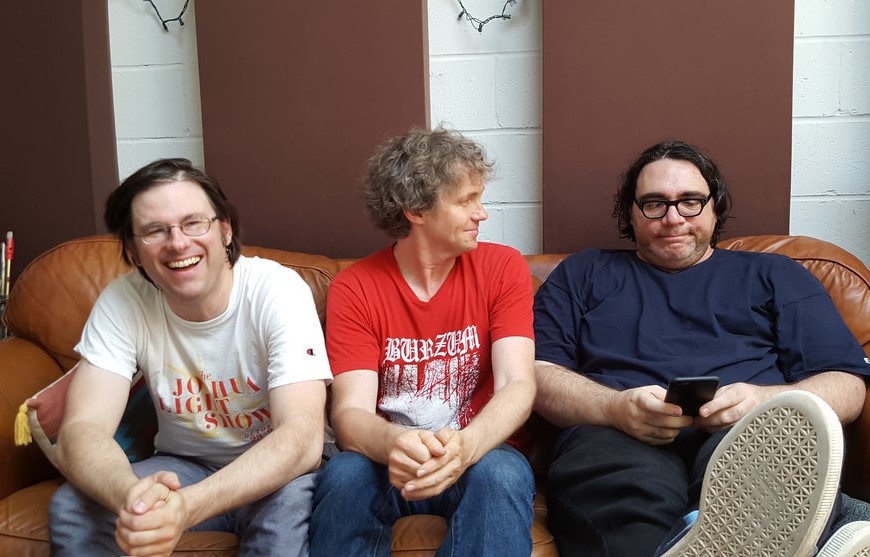 "CHARNEL GROUND" lp
-- 12XU, April 6, 2018 -- Charnel Ground's debut release was recorded in Brooklyn, NY, and features Kid Millions (Oneida/Boredoms) on drums, Chris on electric guitar, and James McNew (Yo La Tengo) on bass + organ.
Listen on bandcamp
. "'The High Price' is a total rager, with Kid and McNew laying down a demonic beat and Brokaw coughing up shards of glorious riffage and white-hot feedback," says Doom and Gloom from the Tomb. "But the album isn't all thrash-and-burn. 'Playa del Ticia' and 'Skeleton Coast' are both sunshine-infused pop numbers. Best of all is the closing self-titled epic, with the band finding an elevated plane of sonic conversation over the course of nearly 18 wonderfully transporting minutes."
Read more about Charnel Ground here
. A download code is included with the LP.
For sale here!
---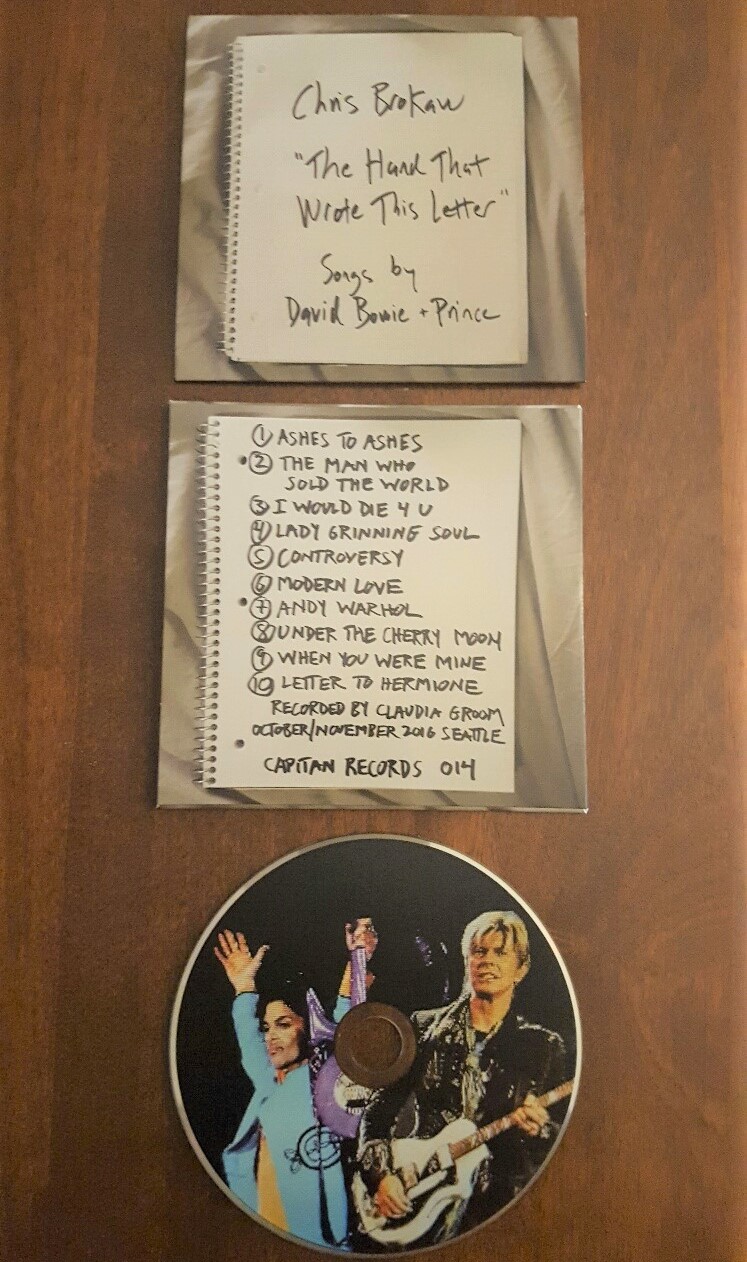 CHRIS BROKAW "THE HAND THAT WROTE THIS LETTER" cd
-- Capitan Records, November 28, 2017 -- When a friend asked Chris to play at her wedding in 2016, Chris asked her for requests -- and she said David Bowie and Prince. Chris turned some of their songs into classical guitar instrumentals, performed a few at the wedding, began playing them obsessively at home, and decided to make an album. This CD, 014 on Chris' Capitan Records label, was recorded by Claudia Groom October/November 2016 in Seattle, Washington, and mastered by Matthew Barnhart in Chicago, Illinois.
For sale here!
---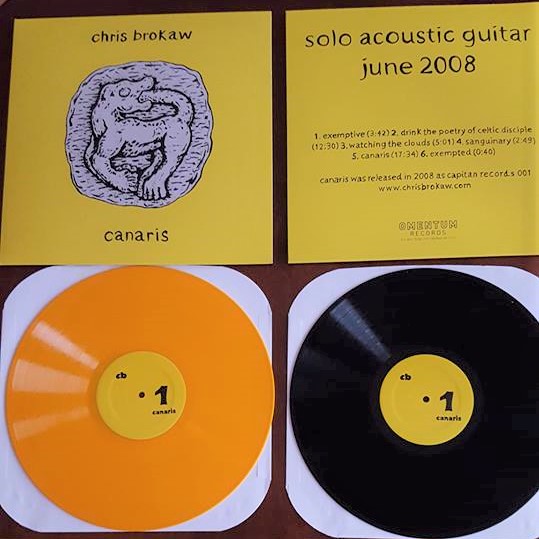 CHRIS BROKAW "CANARIS" lp
-- Omentum Records, December 9, 2017 -- This is an LP reissue/remaster of Chris' 2008 CD. Available in GOLDENROD or BLACK vinyl. New art and liner notes by Steve Lowenthal (VDSQ) and Wlad Drakkstein (Vlad Tepes).
For sale here!
---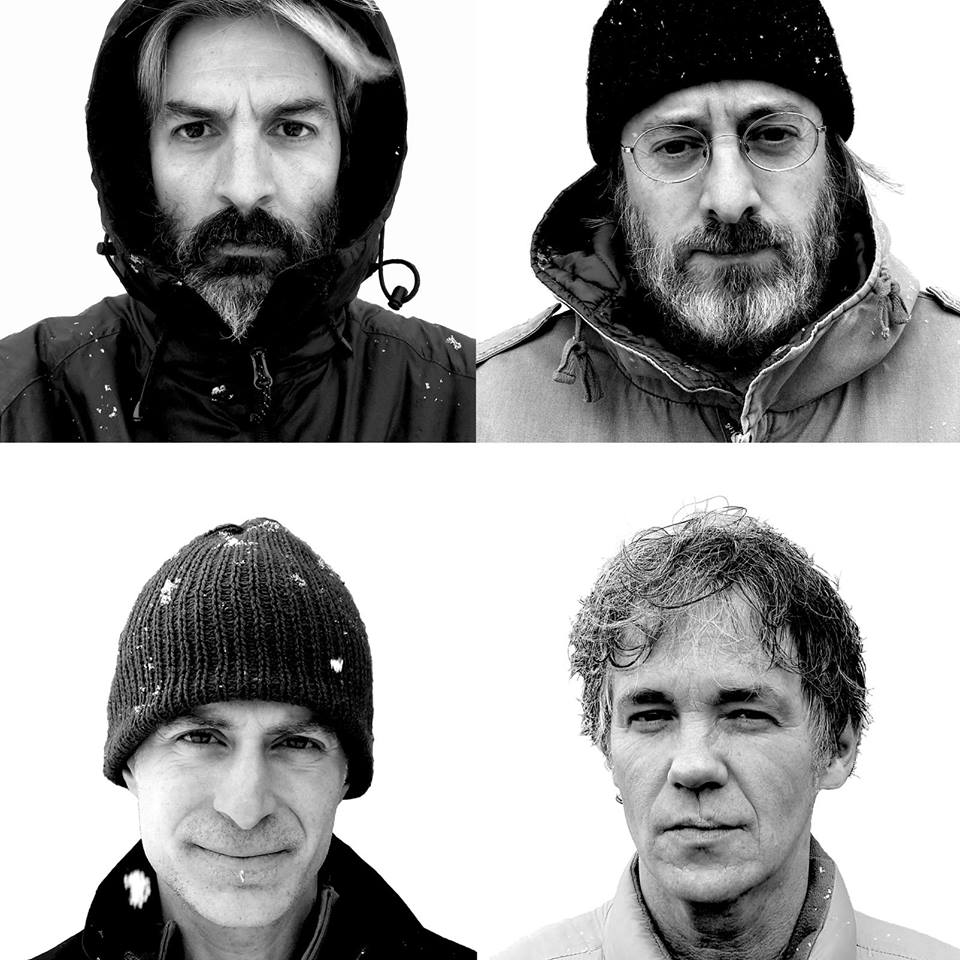 THE NEW YEAR "SNOW" cd and lp
-- Undertown, April 28, 2017 -- "Snow" is the band's first album in nine years. It features Matt and Bubba Kadane on guitars, Mike Donofrio on bass, and Chris on drums.
Pitchfork
calls the album "a spare, deliberate record, judiciously paced and artfully arranged. With its wide-open vistas and vast expanses of negative space, the album lays claim to the territory the band staked out 25 years back while managing to turn over a couple new leaves." See a
video of the title track
"Snow".
THE NEW YEAR website
has other reviews and purchasing info.
---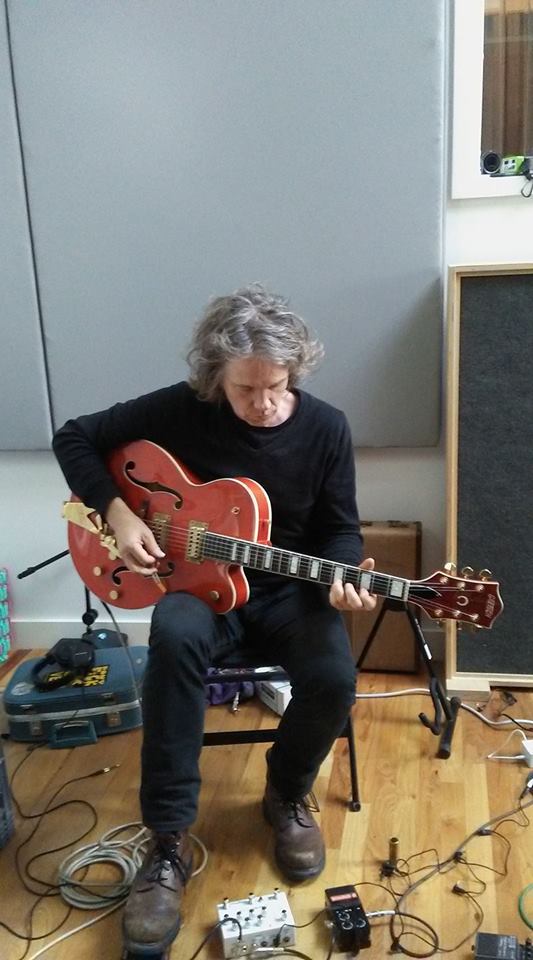 Chris, November 2017, by Thalia Zedek